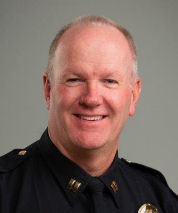 As the Patrol Division Captain, I understand accountability to the public is very important. I have divided the city into four geographical areas and assigned a lieutenant to each of those areas. If you would like to find out which lieutenant is responsible for a specific area, please follow the instructions below. Remember, we work for you.
~ Captain Jay Seely
Areas of Responsibility…
Use the map to explore which Lieutenant is responsible for an area in the City of Yakima.
FOR ALL EMERGENCIES AND CRIMES IN PROGRESS CONTACT 911.
Find your lieutenant below.